"Pepita Feelgood" inclusive fashionproject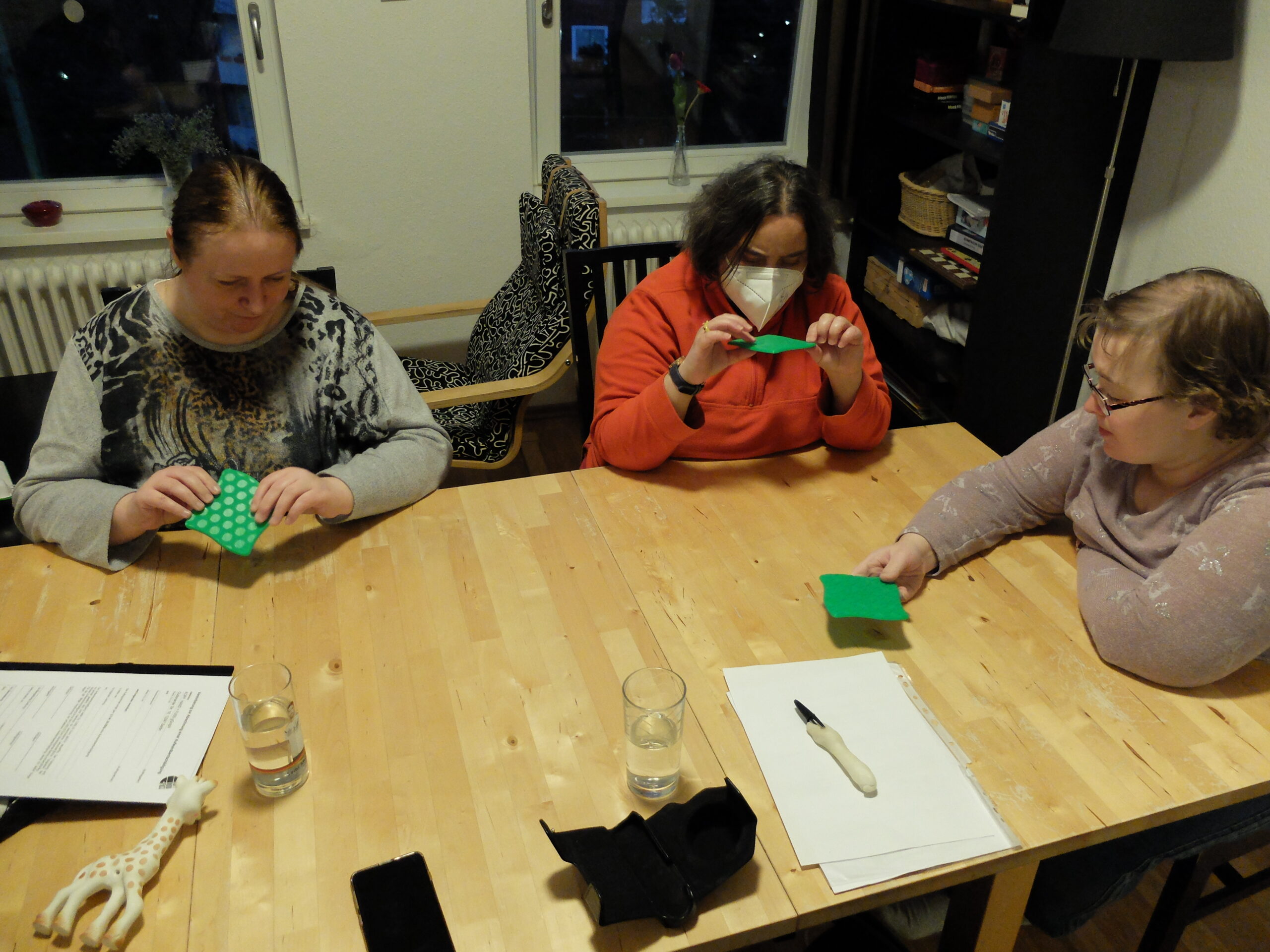 Behind Pepita Feelgood is an idea that's at once innovative and obvious: We make textile patterns visible for blind people. Consolidated expertise and the use of a 3-D printer help us achieve this. And of course a healthy dose of style sense.
In talking with people who participated in the Wechselwirkung fashion project, I realized that people with significant loss of sight generally don't have any concept of what fabric patterns look like. That gave me and my collaboration partner KOPF, HAND + FUSS the idea to give these patterns texture.
The 3-D tactile cards were produced with a 3-D printer. The two-color printing is a special design element. The strong contrast allows people with low vision not only to feel shapes and outlines but also to recognize them by eye. The cards are available in the patterns: Houndstooth, Camouflage, Plaid, Paisley, Flower, Zebra, Stripes and Polkadot.
Working together with people who are blind or visually impaired from the school for blind people in Hanover (Landesbildungszetrum Hannover) and a living community (ProSenis), we developed 3-D Cards through which they can get an idea of what various patterns look like and become more self-sufficient in selecting their clothing. We're in ongoing discussions about these topics.
What is the meaning of these patterns and where do they originally come from? In addition to the design of the cards, we educated and informed the participants in workshops. Afterwards, they developed their very own, individual patterns.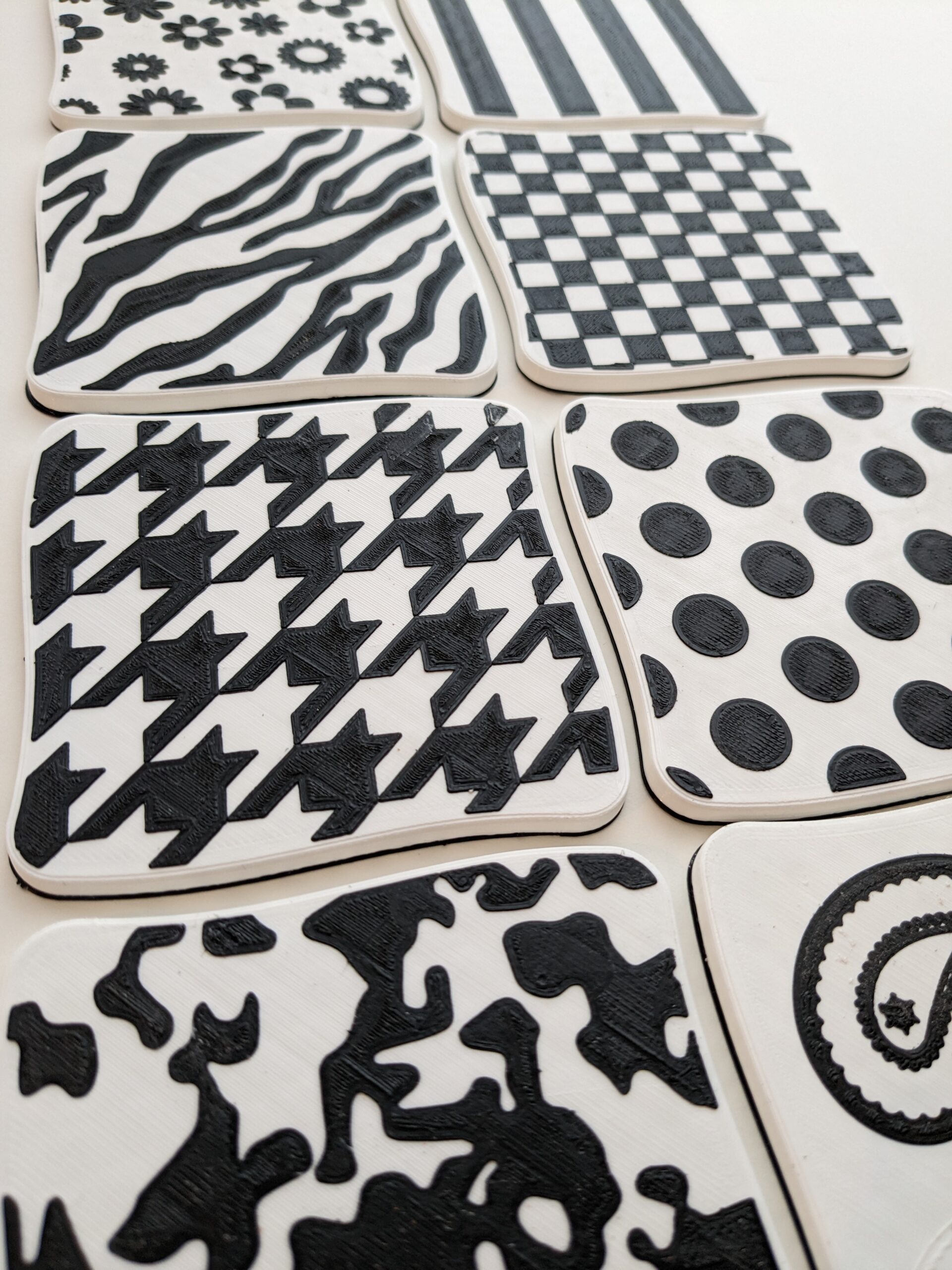 Fashionable participation – in retail, education and personal life
We also produced fabric swatches in the form of cards that can, for example, be provided to schools or learning facilities as educational material.
These cards can be used in other areas as well, such as in closets at home, in fabric stores, as a method for educating people with disabilities about fashion and textiles, and as a way to raise awareness about the challenges that blind people face when it comes to fashion.
Sponsored by: Heidehof Foundation
In cooperation with: KOPF, HAND + FUSS non-profit society for education mbH
In cooperation with: Landesbildungszentrum für Blinde Hannover, ProSenis Hannover
Creative direction: Anna Flemmer
Project Assistence: Nina Bake
Product Design: Bruno Ziebell
3-D Print: Markus Flemmer