"Pepita Feelgood" inclusive fashionproject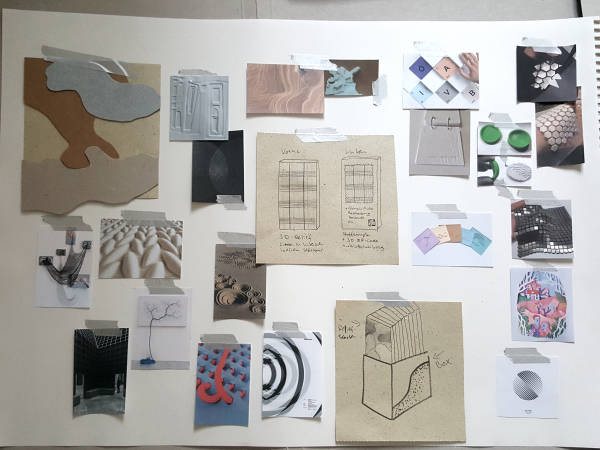 Behind Pepita Feelgood is an idea that's at once innovative and obvious: We make textile patterns visible for blind people. Consolidated expertise and the use of a 3-D printer help us achieve this. And of course a healthy dose of style sense.
In talking with people who participated in the Wechselwirkung fashion project, we realized that people with significant loss of sight generally don't have any concept of what fabric patterns look like. That gave me and my collaboration partner KOPF, HAND + FUSS the idea to give these patterns texture.
Working together with people who are blind or visually impaired, we develop methods through which they can get an idea of what various patterns look like and become more self-sufficient in selecting their clothing. We're in ongoing discussions about these topics.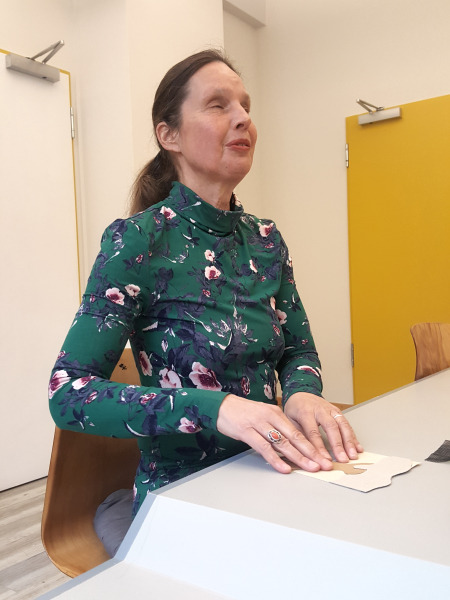 Fashionable participation – in retail, education and personal life
We also produce fabric swatches in the form of cards that can, for example, be provided to schools or learning facilities as educational material.
These cards can be used in other areas as well, such as in closets at home, in fabric stores, as a method for educating people with disabilities about fashion and textiles, and as a way to raise awareness about the challenges that blind people face when it comes to fashion.
The project is launched in 2022 with the help of various experts from our target group as well as professionals in the areas of research, fashion and technology.
Do you have any feedback on Pepita Feelgood or are you interested in getting involved in this project? We'd love to hear from you.